after months of saying and planning for a Ba Kut Teh (BKT) gathering we finally did it. 
Dry base BKT
soup based BKT. The soup is fantastic filled with herbs we just can't stop finishing up the soup!
yao char kuai is a must have to go with BKT
yam rice it's delicious and filled with yam in cubes
Pig Intestine aka Spare parts (Zhu Chang) 
Yau Mak topped with Oyster sauce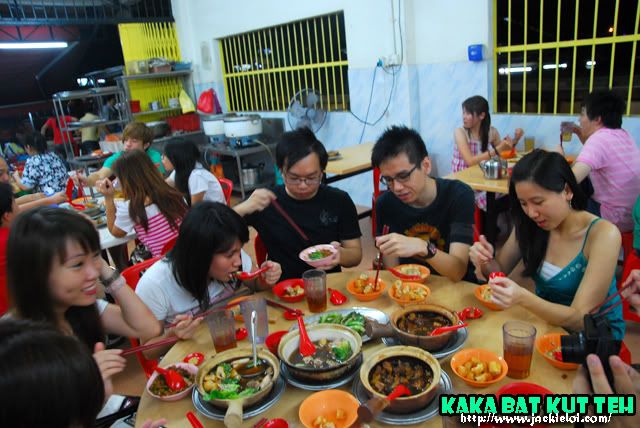 Picture credits to Jackieloi
bloggers makan BKT gathering with Jackie Loi, Cayenne, Alex, Jacq, Ken, Sophia and her brother and Mike Yip. 
after BKT of course we're going for deserts! ABC in Kepong nearby.
Look at the ingredients of Jelly, Chendol, Nuts, and soft Red Beans!!
ABC, consist of nuts, corn, cendol, small red beans and shave ice topped with syrup, condense milk, gula melaka. 
Address:
KaKa Ba Kut Teh
Jalan 1/32a, Jalan Kepong,
Taman Kepong,
KL.
(
Google map
)
* It's the same row with RHB Bank and opposite of Carrefour
ABC Cendol stall
Jalan Kepong Baru, Taman Kepong,
(Google map)
GPS coordinations: 3.20727, 101.64461
Overall Rating: 5/5 (BKT), 5/5 (ABC)